Lunasol Spring 2010 has arrived at last and the palettes are as beautiful as they look in the brand visuals. Besides the nature-inspired colours, we are treated to bevelled surfaces that remind us of undulating waves, ridged tree bark, sandy streaks and sun ray streams.
Priced at S$77, you will receive 10% off them and all other Kanebo products from now till 18 March 2010 at the Takashimaya Kanebo counter.

01 Nature Blue

02 Nature Green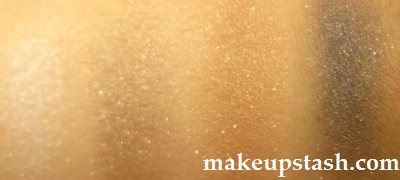 03 Nature Brown

04 Nature Beige

05 Nature Colorful
Infused with copious amounts of fine shimmer synonymous with the brand, these palettes are not only pretty to the eye, they are lovely on the eyes. For more swatches of the quads and other items from Lunasol Spring 2010, do read Iris's detailed blog entry about this collection.
I, of course, ended up with Nature Blue. Like Shiseido Maquillage limited edition shadow palettes this spring, this quad draws on the beauty of the ocean. Even though it's similar to the many blue-green quads that I own, resistance was futile – look, just look at those pans strewn with gorgeous multi-coloured shimmer. That glorious sight, coupled with the silky texture of these shadows, would crumble any makeup maven's makeup resolutions! :D
And just because I want to revel in the glory of this gorgeous palette, here's another photo. The last time I felt this Lunasol high was when I received the stunning Sheer Contrast Eyes in EX01 Blue Green Coral from my dear friend who also stoked my lemming for Nature Blue. Thank you, 친구!
In other Kanebo-related news, Coffret D'Or Spring 2010 with the Jewelicious Eyes eyeshadow palettes will reach our shores end-March.
I also learnt that Kanebo Singapore has recently changed its management and the brand is due for a minor revamp here. The company will be focusing on expanding Kanebo Kate (yes!) and hopefully calibrating its colour story launches with those of Japan. If the latter materialises, Singapore need not wait weeks/months to receive new items, often way after the east Asian countries like Taiwan and Hong Kong. *fingers crossed for local beauty progress*
This six-day discount that they are currently offering is their way of (re)creating brand awareness. I certainly look forward to these positive changes. :)
Lunasol is sold exclusively at the Kanebo counter in Takashimaya located within Ngee Ann City; you cannot find Lunasol elsewhere in Singapore. The counter is at Level 1 of Takashimaya and its contact number is 6235 4661. You can call them to keep aside items for you – the beauty advisors (look for Sherona or Angeline) will gladly accommodate your reservation requests.
Image sources: Kanebo Lunasol and Kanebo Coffret D'Or