While at Uniqlo yesterday, I saw a series of Uniqlo T-shirts (UTs) based on beauty themes and products from several well-known cosmetics brands. Priced at S$24.90 each, these tees are more subdued than last year's offerings.
Of all the vintage Bourjois prints, I thought Uniqlo could have chosen a prettier one. Although the vase of blooms looks retro-pretty, the rest of the tee is rather drab.
This Canmake tee made me smile because I'd just bought a back-up of Canmake Cream Cheek in 09 Pinky Rose (believe it or not, I've hit pan on my current one)!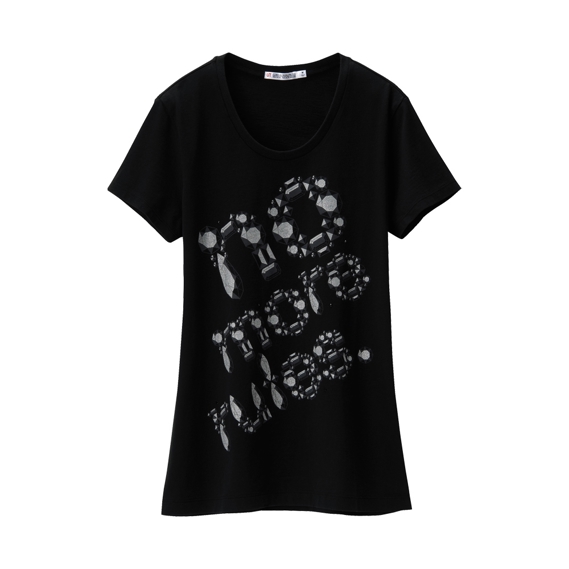 The diamond design of this tee took a while to decipher but once the phrase 'no more rules' was apparent, I knew it was from Kate.
I was quite partial to this Lavshuca tee with the sweet heart balloon. It certainly looks more refined than last year's version.
Very blah, this Maybelline offering.
This OPI tee featuring Black Onyx (a simple black lacquer that I favour for showcasing duo-chromed nail colours) is quite classy, thanks to its black/white theme and the stark image. I'm not too fond of the pearls, though.
Too messy for me, this Revlon tee.
And though Fauchon Paris is not a beauty brand, I thought I'd share this cute tee printed with the colourful macaroons the French gourmet food company is famous for. They look like eyeshadows, don't they? ;)
Image source: Uniqlo Japan