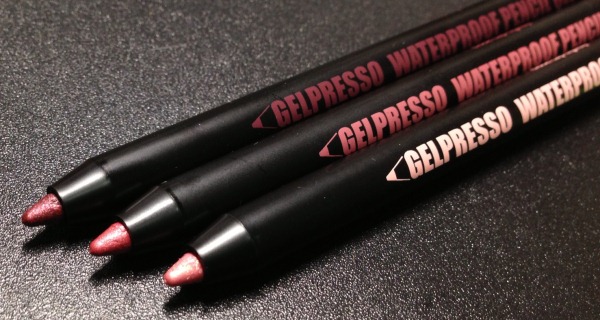 Here's your chance to try these new Gelpresso eyeliners from Clio.
This striking threesome comprises No. 13 Bloody Sweet (beige pink), No. 14 Bloody Angel (rose red) and No. 15 Bloody Devil (deep burgundy).
I'll be giving away 3 sets here and 3 sets on Facebook.
For a chance to win this Clio trio:
1. You must be following Makeup Stash! on Facebook, Twitter or Instagram.
2. Follow Clio Singapore on Facebook.
3. As 2NE1's Sandara Park (or Dara, to her fans) is the current face for Clio, share anything related to K-entertainment here! If you have no inkling of the Korean entertainment scene, just leave a comment telling me what you enjoy on the telly or silver screen – I always welcome good recs. :)
4. Leave a valid email address in the email field so that I can contact you, should you win.
Note:
This contest is open to Singapore residents only.
This contest will close on 22 May 2013 at midnight.
The winners will be notified via email. If there is no acknowledgement within 24 hours, other winners will be picked.
~ Good luck! ~

And the winners are:
Kahying
Yosefina Naomi
Chen Meiyuen
~ Congrats! ~