As part of the Tony Moly media preview, I was given a shop tour of the brand's first store in Singapore.
Located at Marina Square, this spanking-new Tony Moly store is strategically situated near the Centrestage atrium.
Looking very much like the many Korean beauty stores in Singapore (it reminded me of a The Face Shop outlet but more spacious), the interior has an open concept, with display shelves lining the walls and makeup play units positioned throughout the shop.
These glossy apples are quite the eye-catchers…
…rivalled only by these cutesy ice cream cups of facial goodness!
If I'd seen this as a child, I would have wanted all of them as cook-cook toys. :D My son saw these photos and wondered aloud why they looked better than the cooking toys that are commonly sold.
M: Don't they look like cook-cook toys?
Z: How come they look so good? They should put the creams in the cheap-looking cook-cook toys and let these be used as toys instead.
Children have different perspectives, huh? :P
Egg on your face!
Useful trios (click to enlarge). I wonder if the name is mis-spelled…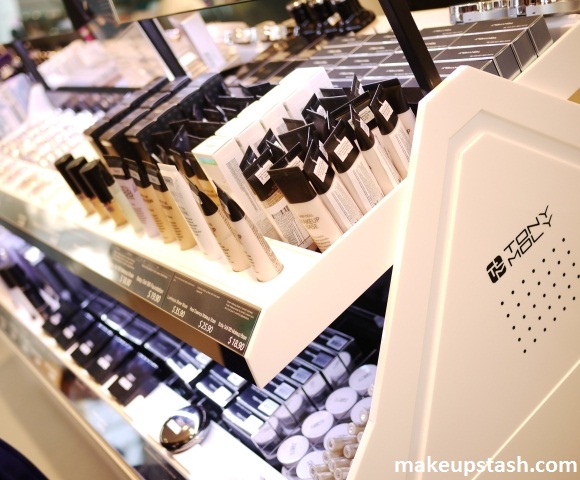 Racks of makeuppy fun. Some of the prices scared me though – the products are clearly more highly-priced than those from the other Korean brands in Singapore.
Typical Korean-style display shelves housing all manners of skincare.
The skewed angle of these photos = me trying to avoid capturing the milling crowd in the pictures!
Here are the store's contact details:
TONY MOLY
6 Raffles Boulevard
#02-151 Marina Square
Singapore 039594
Telephone: +65 6336 9186